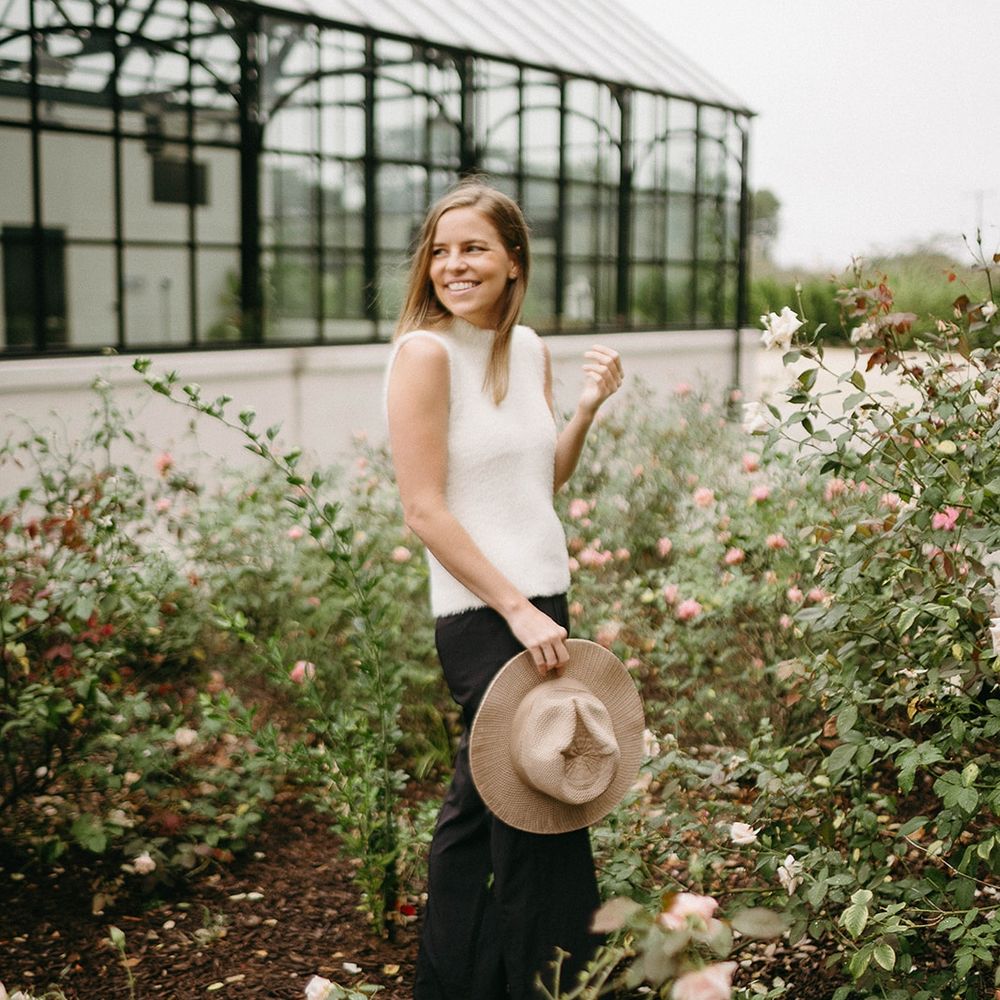 KIMBERLY WALSH 'FEVER DREAM'LP
In her sophomore release, Kimberly Walsh finds her stride in songwriting, vocal delivery, and honing in her sound. With her earnest vocals and heart laid bare, listeners are invited to journey alongside her through heartache, fears, and hopefulness.
She wasted no time or momentum since releasing her first EP, Rain Garden, in 2022 which gained over 50,000 streams across 13,000 listeners. You can hear her creativity blossom and mature with each chorus finding footholds in your ear, for you'll be humming them for the next week or two.
"Fever Dream" and "The Outside" call the listener to play the songs again as they hold familiar feeling melodies that leave you thinking, "I love this! Where have I heard it before?!"
She has a unique ability to write songs that are simultaneously fresh and familiar.
Fans of the Rain Garden EP will be excited to know that this 10-song LP is not merely an extension but a maturation in Kimberly's songwriting, production, vocal performances, and vision for her art. She simply keeps getting better and better with each song she writes. The layered vocals and the earworm melodies are pleasant on the ears and heart.

"All I Ask" features a well-known songwriter from the Carolinas, Steven Fiore (Young Mister), whose vocals are a warm addition, as their styles and tones complement each other incredibly. The vocal layers shine throughout the record and notably on this song.

Recorded and Produced by Kenny McWilliams at Archer Avenue Studio, you can hear the chemistry and collaboration throughout the entire album.
Influences:
A spoonful of Gillian Welch, a cup of Ryan Adams, two dashes of Patty Griffin and Mindy Smith, and a spritz of The Paper Kites throughout the sonic landscape.
Attached below is a Weird Tower Interview with Kimberly
Artist Contact:
Email: kimberlybwalsh@gmail.com
Instagram: https://www.instagram.com/kimberlybwalsh/
Website: https://kimberlywalshmusic.com/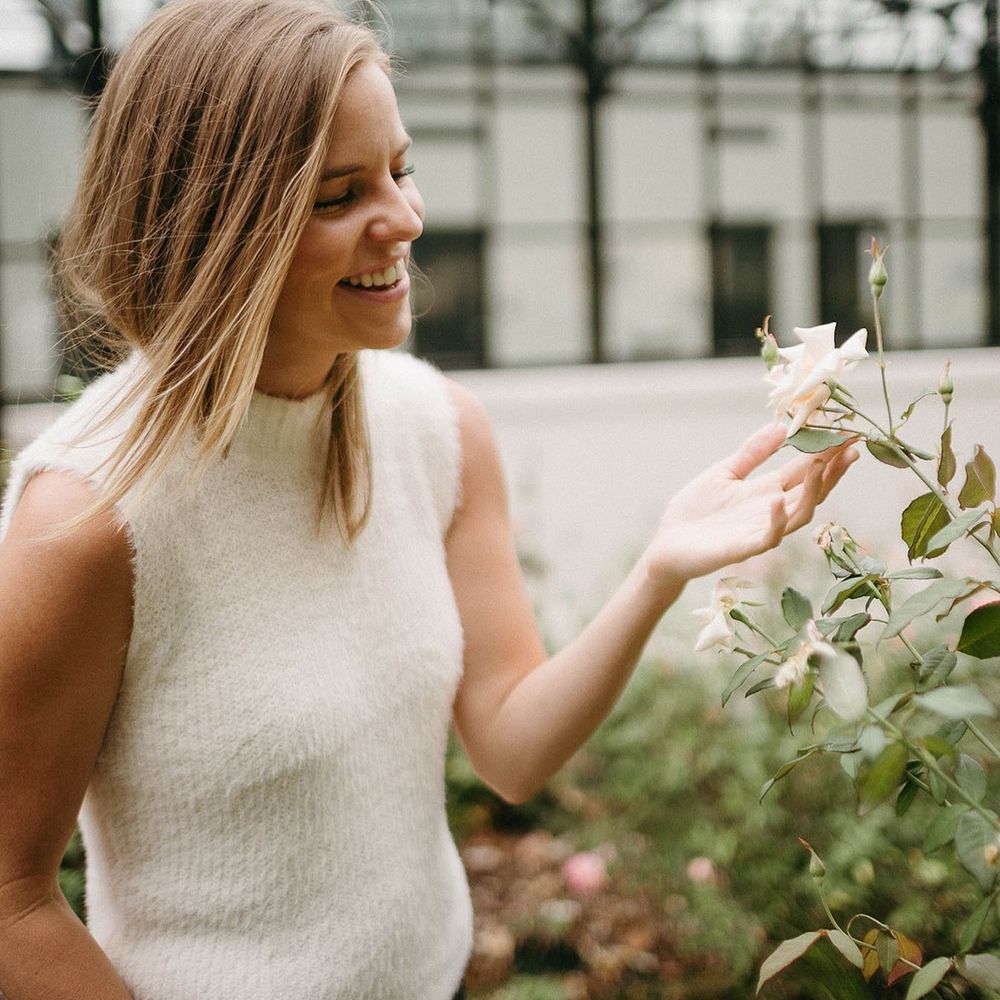 Weird Tower Interview
Insights into 'Fever Dream'
I find myself most inspired to write when I either have something pressing on my mind or when I experience beautiful music/songwriting from other artists. Listening through a new album or playing some of my favorite records on repeat sort of "wakes me up" and helps me remember how special the whole process is. I've gone months before hardly wanting to listen to any music, much less write–and I think sometimes that's necessary. But man, when I put on that old George Harrison or Simon & Garfunkel record (Gillian Welch, Patty Griffin, and The Paper Kites being a few current ones), it's medicinal, and it just gets me back in that headspace and makes me want to create again.
You released the 6 song EP Rain Garden last year, and Fever Dream has 10 songs. It seems like you're on a roll and finding your groove in songwriting! Were any of the songs on Fever Dream inspired by or a result of recording Rain Garden?
While the writing on Fever Dream wasn't a direct result of Rain Garden, I do feel that several of the new songs naturally became a continuation/conclusion of the previous songs from the EP. You can catch an example of this in the song "Fog on the Window", where one of the lines says, "storm clouds are gone, but there's a residue of sadness in my heart". I didn't necessarily have "Rain Garden" in my head as I was writing this, but it became clear to me pretty quickly how they were connected.
This being your first full length effort, how was this recording experience different from the last?
Making this record has been one of the most life-giving things I've done. I felt a similar way last year, but I think these songs are even more intentional–from the lyrics, to the direction we decided to take them in production. It's been tricky for me in the past to find my exact "sound", but I truly think we figured a lot of that out this time around. The production of a song is my favorite part of the whole process. The way my songs "feel" matter just as much to me as the lyrics. I love taking in these simple demos and working with/learning from Kenny to elevate them to the ways I've imagined them. Kenny just gets it, and it's been so fun watching these songs come to life.
It seems like there is growth, musically, with this album. Did you have any specific goals with how you wanted this record to sound or feel different from Rain Garden?
I think over the months as I've been writing and drawing inspiration from other artists, it's become more clear to me the sounds I'd like to achieve. Ever since I was little I've been drawn to the "non-traditional" country/folk/bluegrass styles–like the sounds of Gillian Welch, Alison Krauss, and Patty Griffin. And I think that's the direction I often take when I'm writing. But when it comes to production and playing full band, I strongly lean in the direction of ambient/atmospheric electric guitars, simple and steady drum beats, intentional bass lines and the addition of other instruments to accent–like piano, pedal steel, etc. We often referred back to The Paper Kites and Ryan Adams for inspiration. I feel like Kenny and I were on the same page with this kind of vibe. He'd start writing an electric guitar part on a song and every time I'd think, "yep, that's it". Same with Kyle (drums), Travis (pedal steel) and Christian who wrote electric on "The Outside". The instruments just magically blended with one another and it all came together the way I'd imagined.
What did you learn about yourself or your songwriting through this process?
In the past I've held back on songwriting because in my mind, there was only one specific way to do it. I thought that if I wasn't inspired in a certain way then there wasn't much use in pursuing it. But I've learned over time that a song can emerge from countless beginnings. I've freed myself up to write about whatever makes sense in my head at the time. That could vary anywhere from something I'm experiencing personally or a new story I've created in my head–and a lot of times it's a combination of the two. There's so much freedom in writing. There really aren't any boundaries, and I'm so glad I've been able to come to that conclusion.
This is your second time recording with Kenny at Archer Avenue Studio. Songs really take their shape from demos to studio recordings during that process. Are there any insights (or behind-the-scenes decisions) from the recording process that you wish you could share with people as they listen to the album? Similarly, are there any arrangements or elements that made it into a song that you're particularly proud of?
I hit on this a bit previously, but we really wanted these songs to *feel* good–ambient/flowy/dreamy. We drew inspiration from some of my favorite artists (I'll be adding an inspiration playlist to my Spotify page for even more insight). We'd track the "base layers" like my rhythm guitar, drums, and bass to get us in the right groove and then add in all the other good stuff. Two arrangements I'm particularly proud of are those in "Fever Dream" and "See the Good". There were times when we'd be listening back through before the vocals were tracked, and I'd briefly forget they were my songs. I was just enjoying how it felt to be immersed in such beautiful sounds that my friends were creating.
Another fun fact is that we almost cut "Fog on the Window" and "Better With You" out of the tracklist--two of which are now some of my favorites on the record. For "Better With You" we used a vintage mic and I played Kenny's vintage Gibson, and he added in some beautiful effects in the instrumental. I fell in love with the whole vibe.
For "Fog on the Window" we were grateful to have Travis Wright play pedal steel and a heavenly lead baritone guitar part. Those two combined with an old acoustic were the perfect fit.
Lastly, I loved getting to have sweet friends (Steven Fiore/Young Mister, Cayla Fralick, and Melissa Fennell) sing with me on some of these songs. It was such an honor having their beautiful voices added into the mix.

What was the inspiration for Fever Dream?
I remember so well one of the days not long after Rain Garden was released. I heard something on the news that really shook me, and for weeks I let myself go down this rabbit hole that kept me fearful of the unknown. That specific day I came home and started writing the lyrics to "Fever Dream". In short, it was a culmination of the many things I feared that made it feel like living in a fever dream. The line "don't let my eyes lose sight of what could be when I'm well again" hits on holding out some kind of hope that things will take a turn for the better. And I think that's a good representation of the whole album.

What do you hope the listener will feel or be inspired by when they listen to this album?
My hope is that the listener can resonate with some of these concepts in a helpful way, and if not, at least find some kind of joy/healing in the sounds. :) I sure did!

We are a faith-based collective of artists desiring to create genuine and faithful art. We believe it's important for artists to tell their stories, and for people to hear faith intermingled in their stories of love, loss, pain, regret, doubt, and hope. Here you'll find a collection of projects we've all been a part of accomplishing. We'd love for you to hear our work, and hope it connects with you in some way.